Consultant
Consultant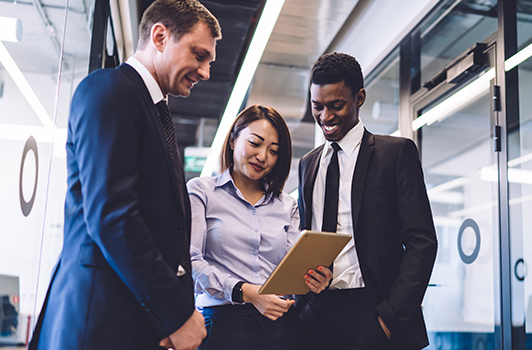 Position
Consultant
Employment type
Full Time Employee
Location
Tokyo, Nagoya, Osaka
Salary
¥350,000~/month(¥4,200,000~/year)
*Salary will be determined based on experience and skills

Overview

As a Consultant, you'll play a crucial role in shaping the careers of both our clients and job seekers (candidates). With a strong focus on delivering exceptional service, you'll work closely with our clients to provide valuable industry insights, recommend top-tier candidates, and offer innovative talent solutions to meet their hiring needs. And when it comes to supporting job seekers, you'll go above and beyond to build lasting relationships, provide comprehensive career advice, and guide them through every step of the interview and screening process. With a mission to enable success for both clients and candidates, you'll have the opportunity to make a meaningful impact on the lives of others and contribute to the growth and success of our company.
Job Description

Your mission is to create successful career matches between our clients and job seekers. This involves much more than simply presenting job opportunities to candidates. You will need to build meaningful, long-term relationships with both clients and job seekers, acting as a trusted advisor and guide throughout the recruitment process. Our clients come from a diverse range of industries, and most of our job seekers are highly skilled, bilingual professionals at the middle to executive management level. Working as part of a specialized team focusing on a particular industry or job function, you will collaborate closely with your colleagues to provide highly personalized and consultative services to our clients. Your role will involve identifying decision makers within target companies, conducting effective meetings with clients, and developing tailored proposals to address their specific recruitment challenges.




Candidate Management


Taking a proactive approach to connect with both active and passive job seekers in the market. By scheduling meetings, you provide career counseling and guidance from both short-term and long-term perspectives, while consistently updating existing candidates with useful information to maintain a strong relationship.

Client Management


Scheduling appointments with decision-makers of new and existing clients to identify hiring issues, define requirements, and ensure alignment on the type of talent needed to be hired. This allows you to provide a highly consultative service and offer the most appropriate talent solutions to meet the unique recruiting needs of each client.

Job Pitch


Acting as a strong advocate for your clients, you pitch job opportunities to candidates, highlighting the attractiveness of the company and the job, while providing valuable career advice and guidance. By building a strong relationship with both clients and candidates, you strive to create a satisfying match for both parties.

Process Management


You are responsible for managing the entire screening process, including recommending top candidates, arranging and preparing for interviews, and negotiating offer terms and conditions. Through your professionalism and attention to detail, you ensure a seamless and efficient recruitment process for both clients and candidates.




To excel as a Consultant in your industry or job function, you must continuously strive to acquire the knowledge and skills needed to provide exceptional customer experiences. You must be fully aligned with our mission, vision, and core values and embody them in everything you do. This commitment to professional development and customer satisfaction is what sets our Consultants apart and enables them to make a significant impact in the recruiting industry.
Some of our benefits include

Remote work policies and monthly flextime program
Five-day workweek (two days off on Sat and Sun), holidays, year-end/new-year holidays
Annual paid leave, Sick leave, Congratulatory or Condolence leave, and Maternity/Paternity Leave
Professional development subsidy program, a variety of social insurance, 401K (Optional pension reserve, tax benefit when contributing, investing, and receiving pension)
Qualifications

Looking for a rewarding and challenging career in sales? Join us and take your sales career to the next level with our exciting opportunities for growth and success!




Required skills and experiences

3+ years of sales experience
Serious approach to work, sense of independence such as taking initiative take action on your own, and a motivation to study
Good interpersonal and communication and time management skills, and a team player

Desired skills and experiences

Knowledge and experience in the recruitment business
English proficiency: business conversation level or above (TOEIC score: 750 or above)
Screening
Process

STEP 11st Interview

Interview with HR

After passing the interview, you will be asked to complete an aptitude test and to provide references before the final interview.
After the interview, the result would be made based on interview feedback and the result of aptitude test and reference checks.

STEP 22nd Interview

Interviews with Vice President of Sales and Sales Director

STEP 3Final Interview

Interviews with Associate Director and Sales Manager (possibly multiple managers)

STEP 4Offer meeting

We will explain the details of the offer content

STEP 5Job Offer

* Interviews will be mainly conducted online (using Microsoft Teams) but interviews in person would be set as necessary.
Other Jobs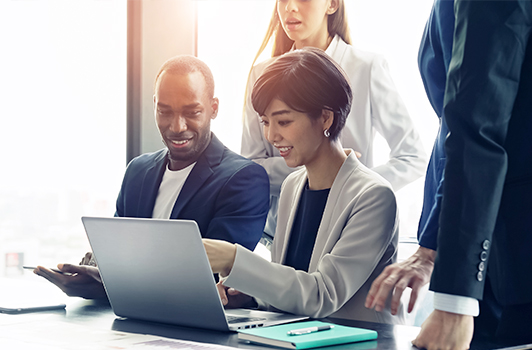 RPO Onsite Recruiter
Employment type:Full Time Employee
Location:Tokyo
Salary:¥400,000~/month(¥4,800,000~/year)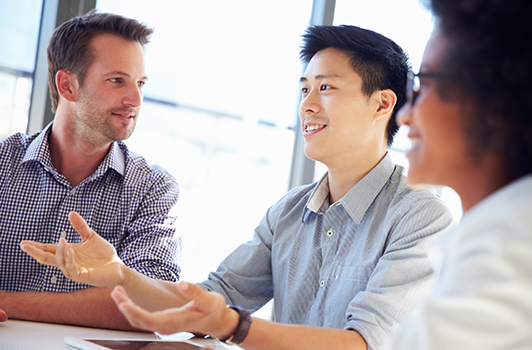 Associate Consultant
Employment type:Full Time Employee
Location:Tokyo, Nagoya, Osaka
Salary:¥300,000~/month(¥3,600,000~/year)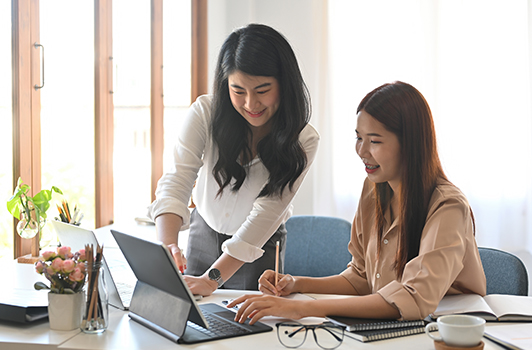 RPO Onsite Coordinator
Employment type:Full Time Employee
Location:Tokyo
Salary:¥250,000~/month(¥3,000,000~/year)