Associate Consultant
Associate Consultant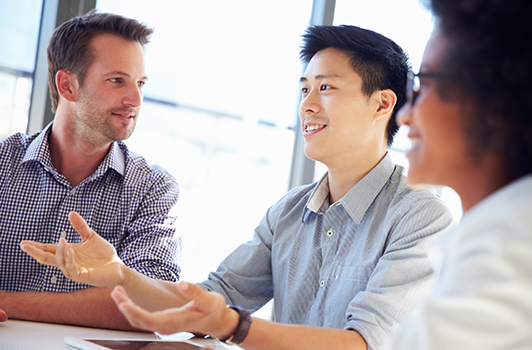 Position
Associate Consultant
Employment type
Full Time Employee
Location
Tokyo, Nagoya, Osaka
Salary
¥300,000~/month(¥3,600,000~/year)
*Salary will be determined based on experience and skills

Overview

The journey to becoming a successful consultant starts with taking the first step as an Associate Consultant. With our comprehensive training program, you will gain essential business skills and specialized domain knowledge that will empower you to thrive in the recruiting industry.

We believe that the best talent comes from diverse backgrounds, which is why we welcome individuals from all industries to join our team. Whether you're an experienced HR professional or just starting out, our development support system is here to help you succeed in your journey to become a consultant. At our company, we don't just train consultants – we empower them to embody our mission of enabling success. With internal tools and training programs that we continuously enhance, we provide our employees with the support they need to excel in their careers and make a meaningful impact in the market.

Join us on our mission to enable success and take the first step towards becoming a consultant today. Whether you're starting out or looking to make a career change, we're here to help you grow and thrive in the exciting world of recruiting.
Job Description

As an Associate Consultant, you'll provide valuable services to job seekers, including candidate sourcing, leading consultative career meetings, and following up with existing candidates. You'll attend and shadow senior team members and your manager at client meetings to gain a deeper understanding of their needs and preferences. This will equip you with the knowledge and skills needed to excel in your role and progress towards promotion to the Consultant level.




Sourcing new candidates (Candidate Sourcing)


Candidate sourcing is a crucial responsibility of the Associate Consultant role. This involves engaging with both active and passive job seekers in the job change market, with the aim of establishing meaningful connections and offering career counseling that caters to both their short-term and long-term aspirations.

Following up with existing candidates (Candidate Updates)


As an Associate Consultant, it's essential to maintain consistent communication with our existing candidates. By confirming their latest status and providing them with valuable information on a regular basis, we demonstrate our commitment to their professional success and foster long-term relationships that benefit both parties.

Trainings to be promoted to a consultant


To be promoted to the role of consultant, Associate Consultants must undergo a rigorous training program that covers key skills such as client meetings, candidate search techniques, job pitching strategies, client-candidate matching, and interview coordination. These trainings are designed to equip our team members with the knowledge and expertise needed to excel in their roles and deliver exceptional service to our clients.




At our company, we prioritize quality candidate sourcing, updates, and training programs to support your success as an Associate Consultant striving towards promotion. We foster a culture of excellence, collaboration, and continuous learning to help you achieve your full potential and build a fulfilling career in the competitive recruiting industry. To be considered for promotion to a consultant, you'll need to participate in our rigorous "Assessment Day" and demonstrate your knowledge and skills. This pivotal day is your chance to showcase your expertise and prove that you have what it takes to thrive in a fast-paced environment. If you pass, you'll be empowered to make a real impact on our clients and candidates.
Some of our benefits include

Remote work policies and monthly flextime program
Five-day workweek (two days off on Sat and Sun), holidays, year-end/new-year holidays
Annual paid leave, Sick leave, Congratulatory or Condolence leave, and Maternity/Paternity Leave
Professional development subsidy program, a variety of social insurance, 401K (Optional pension reserve, tax benefit when contributing, investing, and receiving pension)
Qualifications

At our company, we're always on the lookout for talented individuals who are committed to excellence and possess a serious approach to their work. If you're ready to take your career to the next level and work with a company that values your skills and contributions, we encourage you to apply for this exciting opportunity.




Required skills and experiences

Sales experience
Serious approach to work, sense of independence such as taking initiatives on your own, and a motivation to study
Good interpersonal and communication and time management skills, and a team player

Desired skills and experiences

Knowledge and experience in the recruitment business
English proficiency: business conversation level or above (TOEIC score: 750 or above)
Screening
Process

STEP 11st Interview

Interview with HR

After passing the interview, you will be asked to complete an aptitude test and to provide references before the final interview.
After the interview, the result would be made based on interview feedback and the result of aptitude test and reference checks.

STEP 22nd Interview

Interview with Sales Director

STEP 3Final Interview

Interviews with Associate Director and Sales Manager (possibly multiple managers)

STEP 4Offer Meeting

We will explain the details of the offer content

STEP 5Job Offer

*Interviews will be mainly conducted online (using Microsoft Teams) but interviews in person would be set as necessary.
Other Jobs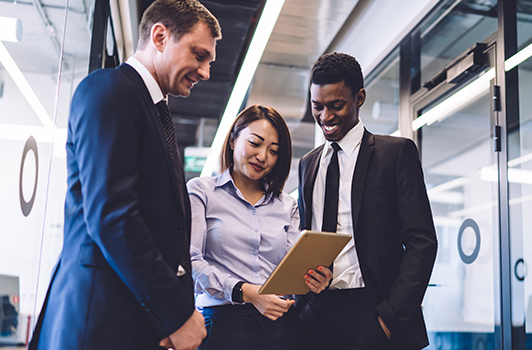 Consultant
Employment type:Full Time Employee
Location:Tokyo, Nagoya, Osaka
Salary:¥350,000~/month(¥4,200,000~/year)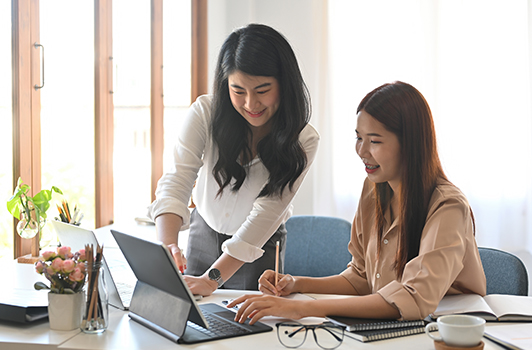 RPO Onsite Coordinator
Employment type:Full Time Employee
Location:Tokyo
Salary:¥250,000~/month(¥3,000,000~/year)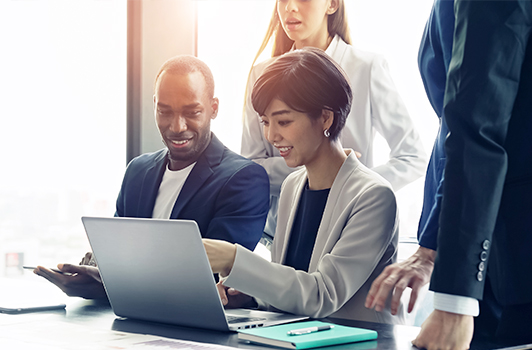 RPO Onsite Recruiter
Employment type:Full Time Employee
Location:Tokyo
Salary:¥400,000~/month(¥4,800,000~/year)