Meet our Employees
Meet our Employees
Interviewer
※The above information is current as of 2019.
What made you decide to join en world?

Before I became a recruiter, my cousin introduced me to en world and they were actually the first recruitment company I ever met.
I joined a different recruitment company at the time, but kept in touch with certain consultants. As a consultant, I was always hearing about en world in the market and often lost to them in competitive situations.
So when it was time for me to find a new opportunity, I approached en world again and joined.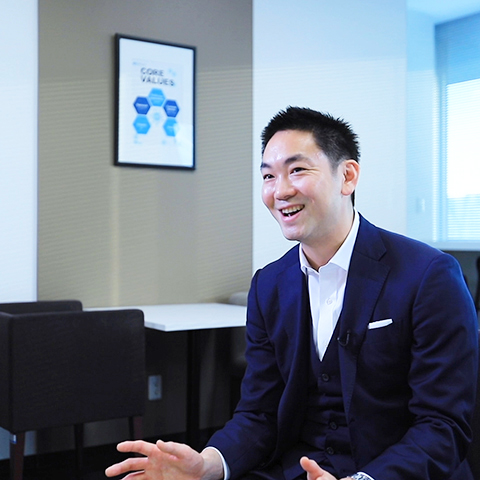 Please explain your daily scope of work.

Recruitment is a people business, so I am constantly meeting different customers and working with different candidates, learning more about their careers, their experiences, what they are looking for and how we can help.
Also, as a manager I am working with my team, coaching and teaching them how to do this job.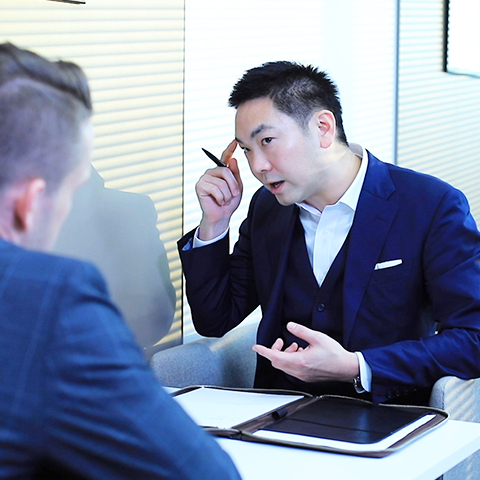 What are some of the positive points about working at en world?

There are lots. First of all, the brand recognition and reputation of en world is great. Secondly, we have a very transparent culture with extremely professional individuals.
In addition, the working environment here is flexible and we get to work with a rich database.
What does en world mean to you?

Enjoyment. I love this job and I love this company. I have been here for about 7.5 years and while there are ups and downs, I do enjoy the job and coming to work every day.