Meet our Employees
Meet our Employees
I would like to work with those who are not recruiters,
but a Consultants for Human Resources.
※The above information is current as of June 2021.
Please tell us about
your current work.

I am supporting recruitment and job transfers for fixed-term employees, such as contracted employees, and outsourcing with a focus on dispatching professionals in the Contract Professionals Division. The fields I am currently responsible for are IT and finance. As sales work, I provide general consulting, including interviews on the client companies' human resource needs, provision of information, and introduction of candidates, as well as the interviews with those looking to change employment.
As an associate director, the development of my team members, including managers, is also an essential part of my work. In addition to regular training, I create online content for studying. Also, I am responsible for the overall operation of the division, such as raising the level of the entire team and raising business awareness. Moreover, I cooperate with other departments and management.
How is the work of a consultant for Contract Professionals (fixed-term employment) different from the work of a consultant for regular employees?

The Contract Professionals Division provides human resource solutions in a wide variety of forms and support for job transfers, such as dispatching professionals, contract employees, outsourcing, corporate advisers, and outside directors. The introduction of regular employees is dependent on a company's headcount (number of new hires), but fixed-term employees do not have such a framework, so flexible proposals can be offered.

My motivation is being able to make proposals with the type of employment that is optimal as a solution tailored to a company's problems, which is unique to Contract Professionals.

Because there are many irregular hires and unique cases often arise, you always learn something new and feel fresh on a daily basis.
Another big difference is that you must fully understand the Labor Standards Act and the Worker Dispatching Act. It may take time to acquire detailed knowledge of the Acts. A contract with a client company is more complex than simply introducing regular employees. Because of these circumstances, I focus on training to be able to sufficiently acquire correct knowledge and provide support.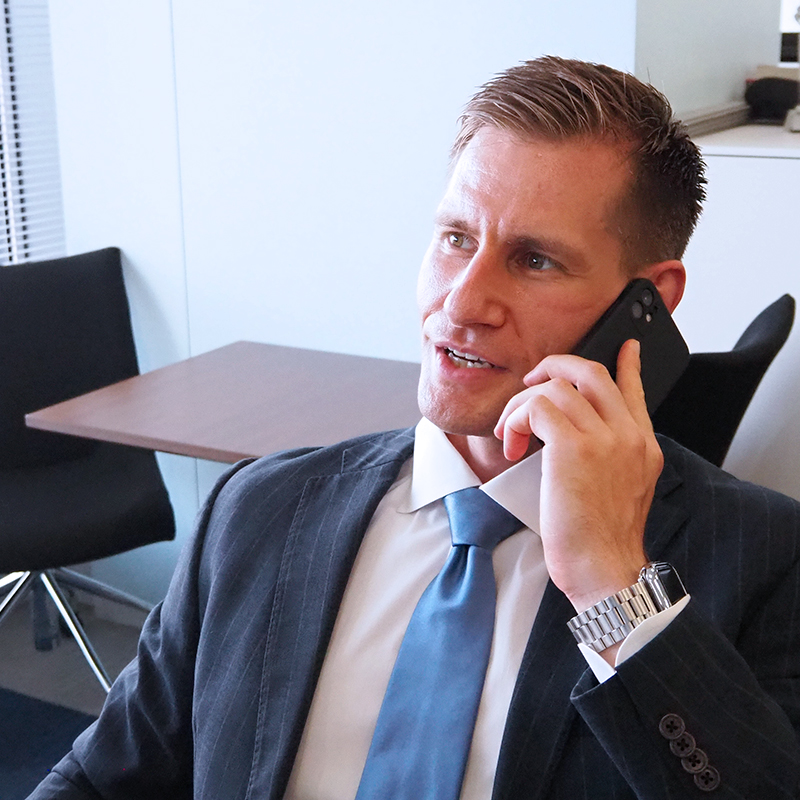 Please tell us what served as the trigger to join en world and the reason you returned to the company.

I like connecting people, and I thought that the recruiting business was where I could transform what I like to do into a business.

Because I was interested, I heard stories from a foreign capital recruiting firm and a person I met accidentally at the company where I was an intern after coming to Japan was an employee of Wall Street Associates, which was the predecessor of en world. Because I was attracted to the person's personality, I felt that I wanted to work with the person and decided to join en world.
As I imagined, the job at en world was a good match for me. However, five years after joining the company, I wanted to take on a new challenge. So I left the job and started working at a fitness company as a director. When I was recruiting for that company, I realized for the first time the issues of recruitment on the client side. And the feeling of

wanting to create recruitment that was truly for the sake of clients

had become strong, so when I accomplished my work, I decided to return to en world.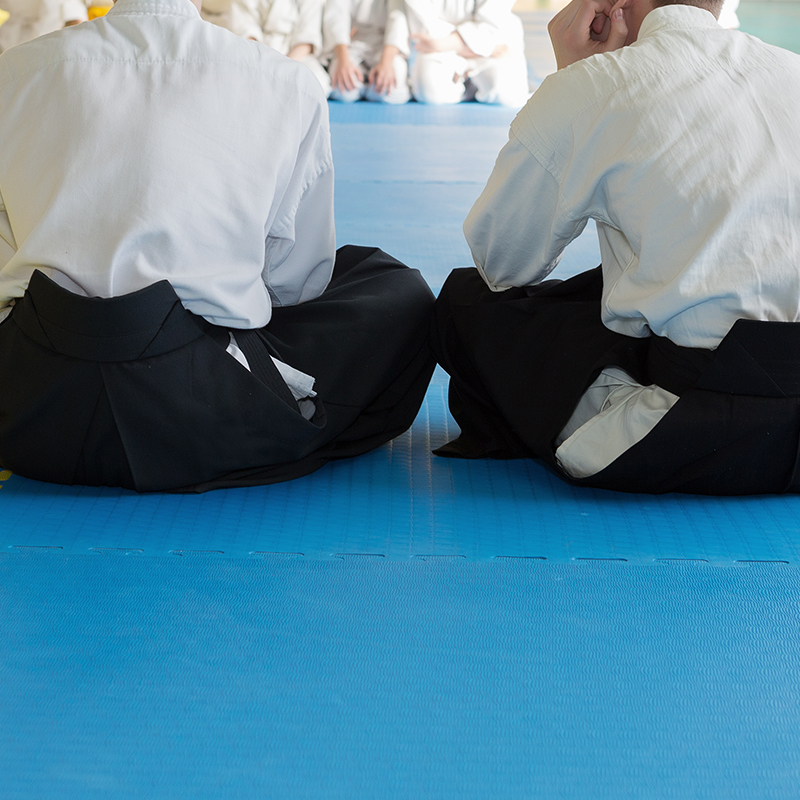 How do you spend your time after work or on holidays?

I have enjoyed martial arts since I was a child, and I started learning karate with my four-year-old daughter this spring. The time spent with my daughter has increased, and it is very enjoyable, like trying to take the grade test with her.
Fitness has become my life's work, and I do strength training at a gym four times a week before work. To build my body, I recently started cooking healthy snacks at home.
I also started raising a kitten, so the time to play with my kitten will increase!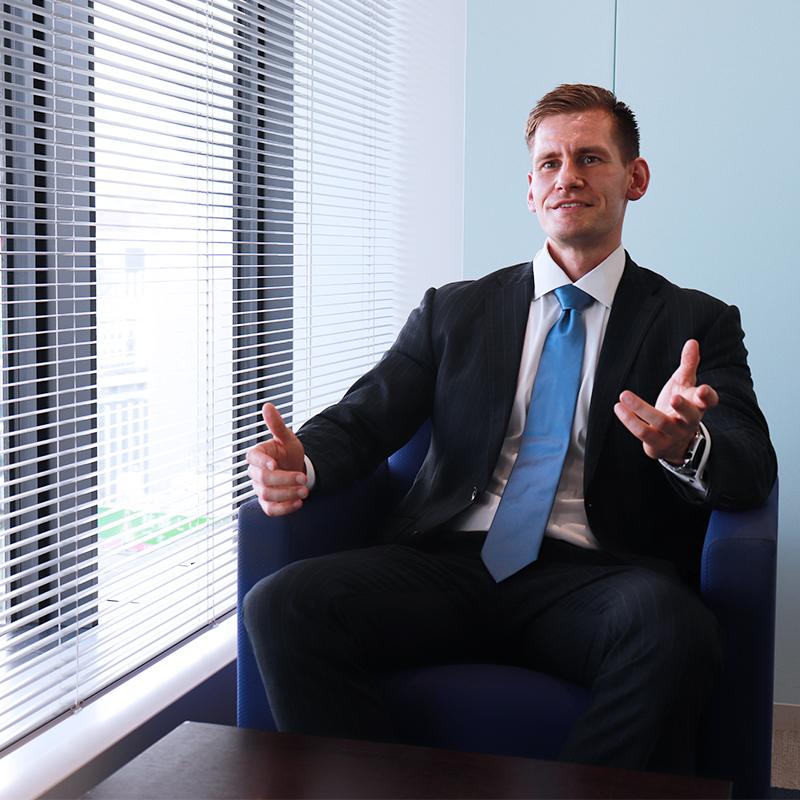 What is the appeal of en world?

I am attracted to its international culture of working with multinational people.

Currently, people of 27 nationalities work at en world Japan, and in the team that I used to belong to, members are from the U.S., England, Australia, China, South Korea, Chile, and Mexico. Everything ranging from attitudes to approaches became more diversified than you could imagine.

If you work in a diversified environment, you develop a wider view and become more flexible in your thinking;

therefore, I think experiencing such an environment while young would be of great value to you. It is also very interesting to hear stories about other countries other than the aspect of work.
What kinds of people would you like to work with at en world?

I would like to work with those who can continue absorbing new knowledge and skills.

From that standpoint, I think there is no problem at all if you have less sales experience or have not experienced recruitment. As a consultant, even if you are young, you will have many opportunities to talk with foreign capital companies' CEOs, CFOs, and others. For that reason, you will be able to listen to real-life experiences of management problems and solutions, as well as the issues concerning human resources that can be learned only from case studies at a business school or books under normal circumstances, which is quite informative.
Because you can acquire a wide variety of business skills, including sales skills, such as the ability to make proposals, the ability to negotiate, persuasive power, communication skills, and account management, for those young people who would like to aim to become the first-class businesspersons, I believe

this is the best environment to start a career.

We are currently in the growth transition period. I look forward to working with

those who can grow together as consultants who solve companies' human resource issues,

instead of simply introducing people to the recruiting business.