Meet our Employees
社員インタビュー
Interviewer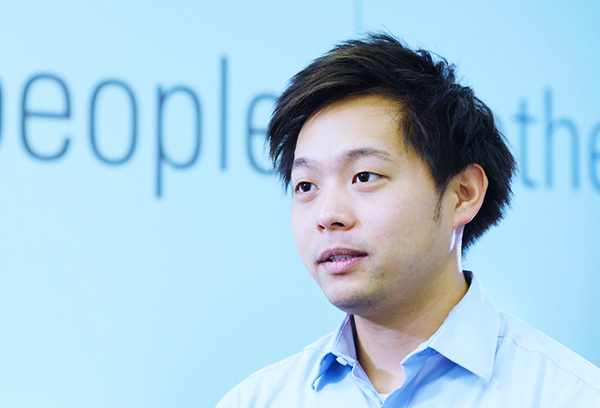 Consultant
Yuki Kaneshiro
金城 勇気
Joined en world Japan

2015

Team

Learning & Development
エンワールドに


入社したきっかけ

は?

海外の専門学校を卒業後、姉が人材紹介会社に勤めており、おすすめされたのがエンワールドでした。他の競合も受けたものの…一番レスポンスが良かったし、会う人が皆良い人だったのです。
Associate Consultant(旧Candidate Coordinator)として入社し、3年ほど経った後Learning & Developmentチームに異動しました。
What made you decide to join en world?

After graduating from school overseas, my elder sister who was working at a recruitment agency recommended me to en world. I applied to other agencies but en world was by far the most responsive, and everyone I met during the interview process was so nice.
I started off as an associate consultant (candidate coordinator back then) and then moved to the Learning & Development team after 3 years.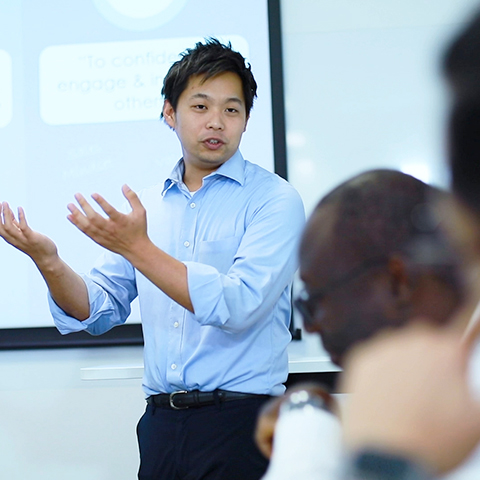 日々の業務内容

を教えて下さい。

月の始めは入社研修をしています。それ以外の日程では細かいトレーニングを実施したり、トレーニングの相談を受けたり、社内ニュースレターを作成しています。
又、作ったトレーニングをチームに見せて、アイディアをもらったり。この様なプロセスを経てプログラムを構築していきます。
Please explain your daily scope of work.

I conduct induction trainings at the beginning of each month. For all other days, I conduct other minor trainings targeted at different roles, hold discussions for training requests, and create monthly newsletters.
Sometimes I exchange ideas with my team for new training programs, get advice and improve the contents until we are ready to launch.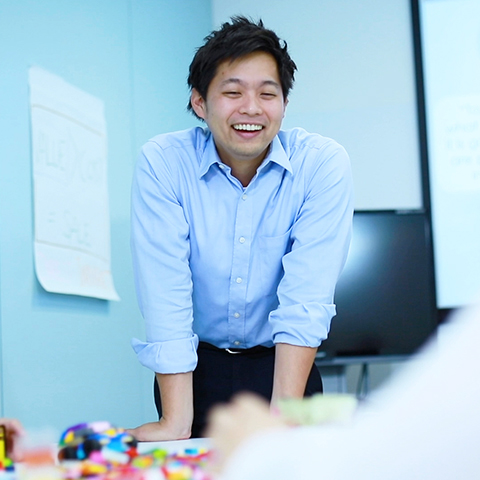 エンワールドで働く上での良さ

を
教えて下さい。

面接の際、「エンワールドには変な人はたくさんいるけど嫌な人はいないよ」、と言われたのが印象的だったんです。実際入ってみて、本当に変な人は多いけど良い人ばかりだなと実感しました。
What are some of the positive points about working at en world?

During the interview process, I was told that there are many quirky people at en world, but no one is bad.
Later I realized how true this statement was after meeting so many people in the company who were quirky but extremely nice.
あなたにとって
エンワールドとは?

今の自分は人を育てる立場にいますが、エンワールドは自分を育ててくれたところです。
会社に恩返しがしたくてLearning & Developmentチームに移り、社員の成長をサポートしています。
エンワールドは自分の考え方を変えてくれて、自分のベースとなるマインドセットを作ってくれたところです。
What does en world mean to you?

en world is my foundation, a place that changed my mindset to what it is now.
I am currently in a position where I can to help people grow, but en world is a place that helped me grow.
One of the reasons I joined the Learning & Development team, is so that I could give back to the company by supporting others in their development here.